Are you in the business of DOING BIG THINGS?
We are looking for corporate partners to be involved in our mission. Our partners enable our network to do what we do best: positively impact children's lives and empower them to achieve in the future.
Here's how you can be involved.
CORPORATE DONATIONS
  Charitable contributions have numerous benefits, but the most important one is that your support helps to better our community.
The public, and your employees, will notice if a company is making a real effort to improve the community.
ATS (Anderson Trucking Services) is investing directly in the mission of BBBS with a corporate donation.
This type of support amplifies their belief in mentorship opportunities for our area youth as well as the leadership of the organization.
It provides flexible funding and is an essential building block for the financial foundation of the agency.
All donations are thanked in our printed & digital Annual Report.
SPONSORSHIP
We know the BBBS audience well and want to determine if your target audience is a "Match" with ours!
We can create a customized sponsorship activation to support your goals and advance your company's purpose,
product or promotion. In other words, we will create a Sponsorship Match to support a Mentoring Match!
Deerwood Bank had a specific need, to want to reach a younger demographic to build their customer base.
After reviewing our audience analysis, they realized that a social media campaign was the perfect fit.
They reached 7,000 potential customers in a campaign that included 3 social media posts and a video feature.
EMPLOYEE ENGAGEMENT
According to a recent Deloitte study, millennials were "twice as likely to rate their corporate culture as very positive"
if their company participated in workplace volunteer activities. Employees respect companies that care for their
community-it simply makes employees feel good and increases their emotional attachment to their employer.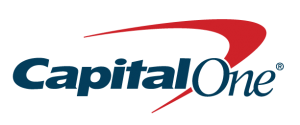 Capital One works with BBBS staff to create opportunities for employees to gather and have fun while learning
about BBBS. Their employees come together for lunch & learns, Zoom happy hours with online games, etc.
and come away feeling great about Capital One and their commitment to youth in our community.
LEARN MORE OR GET STARTED

Emily Steinmetz  |  Emily@BigDefenders.org
320.258.4515 | BigDefenders.org